Tangle-free Midpoint Pulley
$120.00
$150.00
saving
$30.00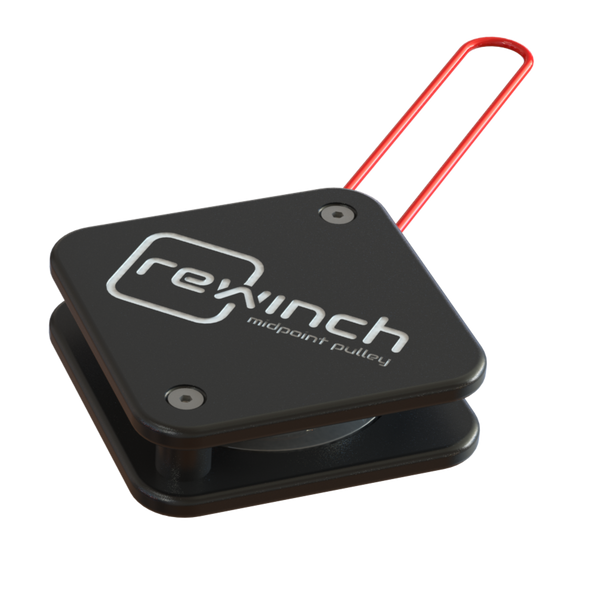 Tangle-free Midpoint Pulley
$120.00
$150.00
saving
$30.00
Rewinch tangle-free midpoint pulley v2.0!

This is the new rewinch accessory to make your pulls much smoother and safe for the rope.

It features a special full aluminum housing with a precise milled stainless steel pulley and a stainless steel rubber sealed ball bearing with 850kg load capacity so you can pull heavy loads and even use it under saltwater!

You can now make pulls with steeper angles relatively to rewinch (even at 180 degrees!) and have zero problems with rope friction or tangling issues due to the special internal plates design. This will also allow to make diagonal pulls to increase the lifting and supports a bit of your weight (compared to horizontal rope pulls).

It will also pre-clean the rope and allow the rope to distribute better inside rewinch and it will allow you to assembly rewinch in less specific places, since the pulley will be easier to install anywhere.
Do you know you can also make some hacks for speed and torque with it?
So, be ready to improve your sessions and ridding options!