Electric winch (12kW+ up to 37mph and 650lbs-force) - Rewinch M1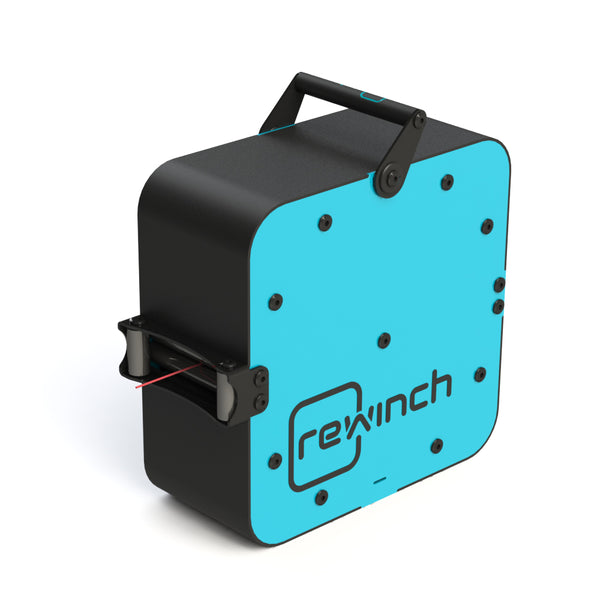 Electric winch (12kW+ up to 37mph and 650lbs-force) - Rewinch M1
Description
A revolutionary electric winch for several sports and leisure applications from wakeboard, wakeskate, skimboard, tow-in surf, foil, to being a portable snowboard and skiing lift-system. Now with the 1R2D add-on bidirectional for two-way rides is possible. 40 km/h (25 mph) and deep-water start easily with 295 kgf pulling force. With speed-mod it can go upto 60km/h (37 mph). The rewinch is airline approved travel-friendly and with multiple mounting options.
Rewinch is developed as a open hardware project by the community for the community. All Rewinch hardware is sold at cost (not-for-profit). Excluding battery & charger.
Dimensions:
14 kg / 30 lbs
35 x 35 x 20 cm / 13 x 13 x 6 in 
Power density: 12+ kW / 295 kgf pulling force (650 pound-force)

Included:
- 1x wake-handle
- 1x operator's wireless remote throttle
- 1x power cable
Not included:
- Rope.
- Batteries.
- Charger.
Please see Batteries & Chargers and add it to your order to have a ready-to-run rewinch. Also you can add upto 400 meter / 1312 ft cable.