Battery Smart Charger (fast)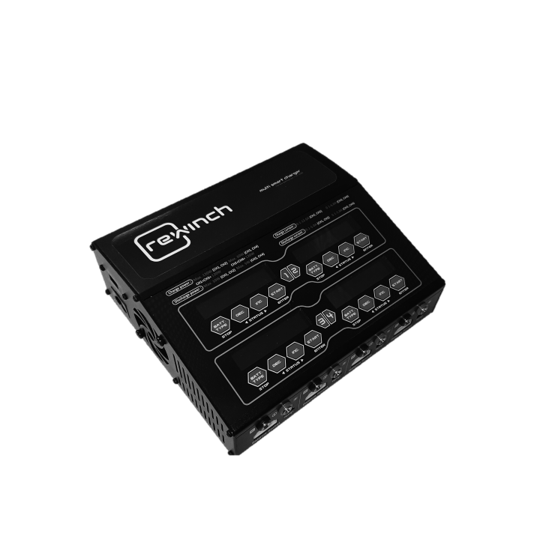 Battery Smart Charger (fast)
Charge your rewinch batteries all at the same time fast and safe with our quad port smart balance charger.
It also has USB port so you can charge your Operator's Wireless Remote while charging rewinch batteries.
This 240 watts smart charger offers 4 output, wide range AC and DC input, industry level power protection and smart charging and integrates storage and discharge modes so you can care and maintain your batteries longer. 
Technical specifications:
- Input Voltage: AC 100-240V / DC 11.0V-18.0V
- Charge Current: 0.1-16.0A (4 amps each port or )
- Discharge Current: 0.1-3.0A
- Max Charge Capacity: 240W
- USB Port: 5V / 2A
*For more information, how to use and operation details, please check iDST website